Yippie kayak, other buckets.
We're well into the festive season, which means it's a great time to easily weed out really, really boring people from your inner, secondary and outer circles simply by asking what their favourite Christmas movie is.
Here's a hint for knowing who you can let go: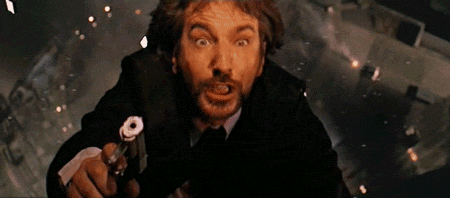 The right answer, of course, is… at the end of this post.
Ho ho ho. Here's what you may have missed on Stockhead this week, but shouldn't have.
Let's start with this quote from Bannerman Resources (ASX:BMN) chief exec Brandon Munro:
"To put China's ambitions into context, their domestic nuclear power sector could consume more uranium in 2040 than the total amount of uranium mined globally last year."
So that's just 20 years away. But here's the kicker – Munro made that call in May. Before China announced a commitment to reach carbon neutrality by 2060.
Which in a nutshell answers the question posed in the headline of why China needs a mountain of uranium. But Wood Mackenzie drew it for you as well, if you need a picture:
Here's what it takes to reduce emissions by an extra 4.7 billion tCO2 in the next 40 years.
China's clean energy ambitions was our second-most popular post on Stockhead this week, because everybody's still obsessed with the iron ore prices, which briefly touched $US160 per tonne.
Especially obsessed are China's steel companies, because it's getting very expensive for them to make steel.
And when Chinese industry stops making money, there's only one answer – make the Chinese government stop people who are stopping Chinese industry making money.
Hello, China Iron and Steel Association, which has chucked a massive wobbly noted "the iron ore market pricing mechanism has failed". It wants the State Administration for Market Supervision and the China Securities Regulatory Commission to intervene and – wait for it – "crack down on possible violations of regulations".
Rio Tinto didn't even get the breakfast dishes done before rushing in to say it was "open to the evolution" of the mechanism used to set prices.
So yeah, who's betting against Chinese regulators in 2021?
So, the upshot is Fortescue Metals Group is expecting world steel production to increase by 170 million tonnes to nearly 2 billion tonnes by 2025.
Mike Cooper did the maths. Assuming it takes 1.6 tonnes of iron ore to produce 1 tonne of steel, 2 billion tonnes of steel will require 3.2 billion tonnes of iron ore, which he says "may be pushing industry production limits".
But there is a supply out there. It's been mothballed for a decade or more, waiting for 2020 iron ore prices.
Several projects have been reactivated in recent months, including in Tasmania and the Northern Territory. Here are the small caps pulling old iron ore mines out of hibernation at warp speed, including the first such project in Victoria in more than a century.
Meanwhile, this small WA gold-iron ore explorer gained 580% this week on no real news.
There is a lot of buzz right now about a lot of people making a lot of money out of IPOs.
This week, the ASX welcomed – deep breath – Desert Metals, Cettire, Playside, Westar, DirectMoney, Silk Laser Clinics, Liberty, Akora, AuCloud, Genus, LiveVerdure and Errawarra.
The biggest pop came for Playside, a mobile game developer with the niche angle that it actually makes games here in Australia.
61Financial has a great table, which we'll use here because it's prettier than ours, with logos and all. So here's the top 11 ASX IPOs for December:
But they're only the top 11 because they haven't recorded a five-day gain or loss yet. So here's the rest, with five-day gains/losses:
Basically, only Cashrewards has given mug day punters a chance to get in after launch and keep making money.
The lesson here is… don't wait to buy on market. Or at least be prepared to ride out the profit-taking.
TSB actually prefers IPO to represent "I'm Pissed Off", but this is a family publication.
"I'll Profit Overnight" does, however, neatly sum up the rabidity that accompanies just about any new listing. Especially in the broking houses, where he has seen actual fistfights break out over who gets the biggest allocations.
The only thing that has changed since the Indian Stock Market Crash of 1865 and now is that a prospectus is 500 pages long. Instead of one.
Well, that and the fact that the only important page is the one that shows how the millions will be allocated.
And this week, TSB found a classic example of such a page that in his day, would have been screwed up and chucked in the bin because of the nine big red pointers on it that showed due diligence is dead.
Anyway, who better to talk about the ASX IPO boom than Max Cunningham? He's the executive general manager of listings, Australian Securities Exchange, and offered to jump in the hot seat opposite Dr Nigel Finch for our StockTalks yearender.
Settle in for a 30-minute discussion on how the ASX manage the immense market volatility in 2020, milestone listings, a year of two halves, a frenzy of IPO activity, the tech stock boom and the listing outlook for 2021.
We nearly got through a week without a Covid setback. Nearly.
This time it's NSW's turn, thanks to a carefree Avalon couple that took a test but didn't isolate while waiting for the results.
They certainly got a result though – 27 cases yesterday and counting, and chaotic scenes at Sydney Airport yesterday as people pulled their flights forward and tried to escape for the Christmas holidays.
At the other end, state governments were moving just as fast to try to turn them around.
Webjet and Qantas's recoveries were short-lived.
But also cursing the Year of the Covid was Mesoblast. It's been trying to complete a clinical trial testing the use of its stem-cell infusion on severely ailing US COVID-19 patients.
Yesterday, an independent committee monitoring the study recommended it ended early at 223 patients, rather than the 300 planned.
Here's why that resulted in Mesoblast's shares dropping a soul-destroying 36.4 per cent in a day.
While Bitcoin investors were cheering their dodgy coin past the $US23,000 mark (up 187 per cent this year), crowdfunders and sophisticated investors watched as neobank Xinja collapsed.
It launched with a bank licence in September last year, raising about $80 million from Australian and offshore investors, and handling around $500 million from savers in that short 15 months.
On Wednesday, this quote came in from CEO Eric Wilson:
'The best thing… for Xinja is to pivot away from being a bank'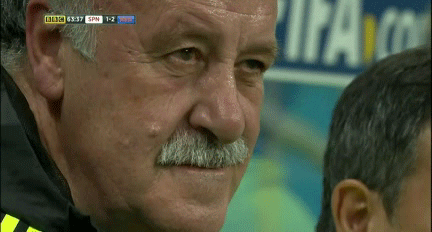 Here's how that came about. And while it sounds like terrible news for Australia's cohort of neobanks, we found someone who reckons there is a way new entrants can still succeed.
That's the spirit.
Sam Jacobs loves a good market note, especially them ones what come at the end of the year, pointing to how all the big dogs plan on getting rich in 2021.
It's been a good week for those notes, so let's just run with the headlines. Here are:
And the weekly regular:
He really should have a Patreon button for this kind of thing.
And if you want to know where more famous investors and fund managers – such as Perennial Value Management – are putting their money, we've been keeping track of substantial holder buys (and sells).
Well, Nick Sundich has.
The biggest buys include stocks covering smart homes, food delivery, jewellery and telcos.
The biggest dumps came for theme park operators and a pot stock.
More importantly, the name of the weekly column happens to coincide neatly with a Christmas movie that has far, far more credibility at the bar this afternoon than Die Hard.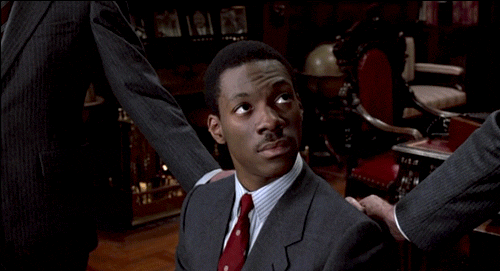 Have a great weekend. Stay safe, Sydney.
Sponsored Articles