Eastern Field has officially taken control of junior copper explorer Finders Resources with four board appointments and the exit of the chairman and managing director.
The news sent shares up 30 per cent to 19.5c on Wednesday afternoon.
Gary Comb has vacated his position as non-executive chairman and Barry Cahill has stepped down as managing director.
Colin Moorhead replaces Mr Comb, while David Fowler joins the board as a director and acting CEO.
Roderick Webster and Mark Sherman were appointed as independent non-executive directors.
Gordan Galt and Gavin Caudle will remain on the board as non-executive directors.
The appointments increase the size of Finders' board to six directors.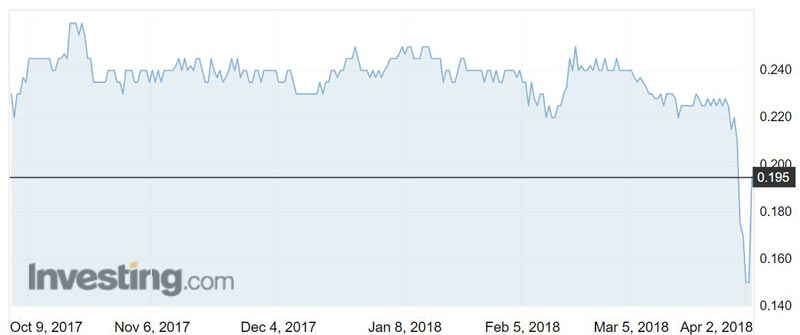 Eastern Field — which comprises Provident Minerals, Indonesian investment firm Saratoga and Indonesian copper-gold miner Merdeka — attained a majority shareholding in Finders in March after it was successful in its 23c-per-share hostile takeover bid.
The new board's goal now is to get the Wetar copper mine in Indonesia back on track.
"Our initial focus will be on supporting the operations management in achieving production targets, evaluating the company's financial position and advancing opportunities to extend the mine life through near-mine resource expansion," Mr Moorhead told investors.
> Bookmark this link for small cap breaking news
> Discuss small cap news in our Facebook group
> Follow us on Facebook or Twitter
> Subscribe to our daily newsletter
Eastern Field amassed a stake of 91.19 per cent before the Australian Securities and Investments Commission (ASIC) stepped in and questioned the acceptances of the offer by Finders' second-largest shareholder, Taurus Funds Management, and two independent directors.
The matter is currently before the federal government's Takeovers Panel.
Eastern Field says the outcome of the hearing will not have a bearing on its status as Finders' majority shareholder, but it will determine the final level of its shareholding.
Featured Companies
Sponsored Articles