We've all heard of gold, silver, zinc, copper and the like, but have you ever come across "hornblende"?
Neither had we until last week.
So Stockhead decided to pull together this little explainer on some of the quirkier, lesser known minerals, starting with hornblende.
Hornblende is a mineral used in the industrial abrasives industry. It is typically used for abrasive blast cleaning.
It is not recognised as a mineral in its own right, but it is a major part of the Earth and is extremely common.
Its dark colour earnt it the name hornblende, which is derived from the German words "horn" and "blenden".
Soon-to-be ASX debutante Australian Industrial Minerals emerged in February last year and is now undertaking an IPO to raise $5m to fund the development of its Harts Range mine, which hosts garnet and hornblende.
Osmium
Stockhead has covered this one before, though there are actually no small cap companies looking for osmium.
>> READ: This is the 'last precious metal' – and you've probably never heard of it
Osmium is the eighth and "last" precious metal according to the Osmium-Institute Germany, which in October last year announced the global market launch of the new precious metal.
It is said to be the least abundant element in the Earth's crust. There is just 9 cubic metres of osmium on Earth.
In 10,000 tons of platinum ore, equivalent to 250 truckloads, only 28 grams of osmium is found on average during mining.
Yes, it is extremely expensive.
Osmium is one of the platinum group metals and is blue-grey in colour.
The special position of osmium, which has the chemical symbol Os, in the periodic table and on the market imply some extraordinary properties, according to the Osmium-Institute.
It is the rarest precious metal with the highest density, and its compression and abrasion resistance even exceed that of diamonds.
Why do we need it?
When cooled down, osmium becomes a superconductor which can transport electricity without loss.
Osmium in its raw form is a poisonous and unspectacular grey powder, but when crystallised in a manner similar to carbon when making diamonds, osmium changes its crystal structure.
In crystalline form, osmium is harmless.
Kaolin
Kaolin is a clay mineral and part of the industrial minerals group.
This unusually named mineral is used to make high purity alumina (HPA).
High purity alumina has gained in popularity recently and the number of players on the ASX is growing.
Demand for HPA from the lithium-ion battery sector is growing faster than expected. HPA is used in the separator of a battery to make lithium-ion battery chemistry more stable.
The small global HPA market of about 25,000 tonnes a year is tipped to grow to around 48,000 by 2025 and 86,000 by 2030.
There are now five small caps working towards becoming HPA producers – Altech Chemicals (ASX:ATC) is the closest.
Altech has secured local development permissions for its 4500-tonne-a-year Malaysian plant. It's just now waiting on the remaining cash to fully fund it.
The company has already secured $US190m from German government-owned KfW IPEX-Bank which will be released once the company secures the rest of the cash.
Meanwhile, the company has equity funded the $US10m stage-1 construction works at the Johor HPA plant, which began in August, "to maintain project momentum".
The other HPA players are FYI Resources (ASX:FYI), Pure Alumina (ASX:PUA) — formerly Hill End Gold, Alpha HPA (ASX:A4N) — formerly Collerina Cobalt, and Andromeda Metals (ASX:ADN).
Caesium
Pioneer Resources (ASX:PIO) only started mining Australia's first caesium deposit in December last year.
Caesium is primarily used as a drilling fluid in high temperature/high pressure oil and gas drilling.
But mobile phones, GPS and the internet all operate with the help of a caesium clock, also known as an "atomic" clock. These clocks are extremely accurate in keeping time.
It is also used in vacuum tubes and radiation monitoring equipment.
Check out the recent movie Mile 22 – covert CIA operative James Silva (played by Mark Wahlberg) and his team have to find 9 pounds off the stuff before it makes "six major cities uninhabitable".
Global supply is very constrained. Information on global caesium resources is limited, but the US Geological Survey says caesium can be found in Alaska, Maine, and South Dakota in the US.
It is also found in lower concentrations in brines in Chile and China and in geothermal systems in Germany, India, and Tibet. China is also believed to have caesium deposits.
Beryllium
Beryllium is one of the lightest metals and has one of the highest melting points of the light metals. It is used to make mobile phones, missiles and aircraft.
It is quite rare and in its raw form is classified as a carcinogen because people who are exposed to it every day, such as miners, can develop lung cancer.
Rolek Resources (ASX:RLK) is working to complete a backdoor listing through the shell of Shaw River Manganese (ASX:SRR).
While Rolek's main focus is manganese, it also has ground prospective for beryllium, lithium, tantalum, nickel and cobalt in the Kimberley, Pilbara, Gascoyne and Murchison regions of WA.
Rolek's $5m capital raising is open until the end of March, which means the company would likely list in April.
But managing director Ian Stuart told Stockhead earlier in February that the company is working hard to get relisted as soon as possible.
Rolek was aiming to be back trading by the end of October, but the volatile market in the second half of the year threw a spanner in the works.
GWR Group (ASX:GWR), meanwhile, owns the Nardoo Well project in Western Australia that hosts beryllium along with tungsten, lithium and tantalum.
Krakatoa Resources (ASX:KTA) also has a project in Western Australia that contains beryl — the host mineral for beryllium.
The company's Dalgaranga project once produced tantalum, beryl, tin and tungsten on a small scale for several years.
Rubidium
Krakatoa's project is also considered prospective for rubidium.
Rubidium is an interesting one – it is sometimes used in fireworks to give them a purple colour.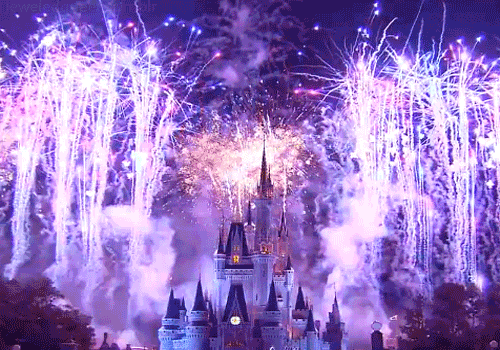 However, the mineral is not often used outside of research purposes because of its "violent" reactions with air and water.
It has been used as a component of photocells, to remove traces of oxygen from vacuum tubes and to make special types of glass.
Rubidium is about as abundant as zinc and more so than copper, but only 2-4 tonnes is produced each year.
This is because of its limited applications and the scarcity of a mineral rich in rubidium.
Niobium
Niobium — sometimes referred to by its old US name of columbium — is a shiny metal used in everything from hypoallergenic jewellery to jet engines to superconducting magnets.
Its major use — accounting for 90 per cent of world production — is in the making of high-strength, low-alloy steel.
The colossal Future Circular Collider project – eventual successor to the world famous Large Hadron Collider (LHC) — could need 'vast amounts" of superconducting material such as niobium.
The LHC – the world's largest and most power particle accelerator — consists of a 27km ring of superconducting magnets up to 175m under the surface of the earth.
Niobium is classified as a strategic metal by the US, with usage growth estimated to be 25 per cent over the next six years.
The Americas are the largest users of ferroniobium in steel, followed by Europe and Japan.
China, which is currently not a big consumer of ferroniobium, also presents an opportunity, particularly as it has no niobium deposits of its own.
The current global market is worth around $3 billion per annum, or three times the graphite market.
There are just two ASX-listed juniors that are looking primarily for niobium and there are 12 others who have projects that host niobium among other commodities, mostly lithium and tantalum.
Cradle Resources (ASX:CXX) has a 50 per cent stake in the Panda Hill niobium project in Tanzania, which it is working to move towards financing and construction.
However, uncertainty surrounding new mining laws in Tanzania has prompted Cradle to also look at other opportunities in the resources sector.
Globe Metals & Mining (ASX:GBE), meanwhile, restarted work on a feasibility study at its Kanyika niobium project in Malawi last year.
Since late 2015, Globe had been looking at opportunities outside the mining sector and was particularly interested in making its foray into the agricultural and food and beverage sectors.
But a brighter outlook for niobium prompted the company to revisit its Malawi project.
Globe has been investigating its project financing, partnership and design options.
Sponsored Articles