Let's avoid the past week in NFTs, crypto, and meme stonks.
Let's do some all-growed-up stuff.
Stuff like all the things the world's central banks discussed during the week, like emergency monetary policy measures, and bond markets.
Taper tantrums, anyone?
Taper tantrum squared?

"Valuations are currently extremely demanding, which make stocks vulnerable to a change in rates. This is unlike the 2013 taper tantrum period when DM equities were largely unscathed because the valuation risk was muted," @bcaresearch says. pic.twitter.com/kREvVxfoPN

— David Scutt (@Scutty) March 15, 2021
The Yield Curve Control program, now that's hot.
And how about that recent tension in markets between the upward pressure on interest rates and underlying economic strength?
Yeah.
Welcome to the Kick Back Adult Edition, by adults, for adults who are good at, and interested in, adulting.
…Also in grown-up news, TONY HAWK JUST LANDED HIS FINAL 540!. Welcome to 52 club, Tony. It's an honour to have you.
Sorry, adulting now.
Here.
We.
Go.
You might know British American Tobacco from such hits as ignoring evidence that smoking causes cancer since the 60s, pumping the Euro durry-smuggling market and selling single cigarettes to African kids.
But actually, they're the biggest tobacco seller on the planet.
And this week, they chucked a lazy $170 million into Canadian cannabis producer Organigram. It gives BAT almost 20% of one of the biggest pot stocks in one of the fastest growing pot markets in the world. Big Tobacco is finally considering the benefits of a Big Huna.
The question is, are such moves good or bad news for ASX small cap pot stocks? At least two of them aren't waiting to find out.
At a virtual meeting last Monday, Cannpal (ASX:CP1) shareholders agreed to a scheme of arrangement that sees the company subsumed by Auscann (ASX:AC8). It's the first full-blown merger of two locally listed pot stocks.
Cannpal brings the advanced production programmes – veterinary, mainly – while Auscann flashes the cash. Both of them have several products for humans and animals alike either already on the shelf or in development.
So will the new skunkenstein of the Oz pot world be hoarding all the cannabis cash? No.
While together they pull millions in tax incentives and various placements, in the December quarter, they chalked up $24,000 of receipts… combined.
Then again, the British side of $85 billion BAT was formed in 1902 out of Imperial Tobacco, which a year earlier was formed out of 13 other tobacco companies.
Elixinol (ASX:EXL) joined the merger fray on Monday, acquiring one of Germany's leading CBD brands, CannaCare, giving it access to 42 per cent of ze Cherman drug shtores.
On Tuesday, ECS Botanics (ASX:ECS) announced a $6 million capital raising to help it complete the acquisition of Victorian cultivator Murray Meds.
So, without further ado, here's why weed M&A is only just getting started in Australia.
And the next big step in weed week news – there's a whisper lawmakers in New York are close to signing a new bill legalising recreational cannabis use in the Empire State.
It goes on.
In the same week, medical marijuana company Creso Pharma (ASX:CPH) entered the emerging $100 billion global market for psychedelic medicine.
They now own Canada-based Halucenex Life Sciences. (lol Canadians are easy.)
This is kind of cool, and not because yes, Creso are a Stockhead client and pay us to run stories about their big moves. That just makes them smart.
It's because shrooms work, and science says so. Especially when it comes to treating post-traumatic stress disorder (PTSD), depression and other mental illnesses. Here's all you need to know about the work Halucenex is doing with psychadelic modules and military veterans, and what owning that means for Creso.
And we swear this is just a happy coincidence for everyone involved. On Wednesday, 48 hours after Creso jumped onto the psychadelic train, Australia's federal government announced millions in funding for the potential lifesaving therapeutic.
It's enough to make you go: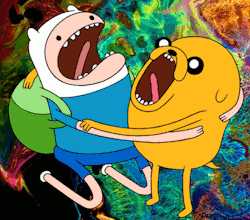 Investors will chuck money at anything these days. It's a modern practice, chillingly foretold way back in the 80s on Sesame Street. We are all Ernie, and Lefty's making a killing on those bottles of air.
It wasn't always this way. Before Sesame Street, there was The Secret Broker, and he wouldn't bother passing anyone onto a client with "an idea" unless thay also had "a patent".
Now it's all get the cash, then build the idea. If you don't believe us, consider this – SPACs in the US have grown more in this past quarter than they did in the past year.
What does a SPAC do, you might be asking? A SPAC sells air.
Here's the skinny from our recent post "SPACs – what do they do?":
SPACs list via IPO, but with a twist; the company itself doesn't have any operations.

It's a shell business, listed for the express purpose of merging with a private company. Once listed, the SPAC has two years to find and complete a deal.
Actually, AfterPay does have a patent – for whatever that might be worth today. It didn't stop 19 other founders immediately launching BNPLs.
But TSB's been there before. Here's a story about how and his mates actually launched Bonus Now, Pay Later, a good 30 years ago. And he's now working on Not Born Yet, Pay Later right now.
WombPay – you know it makes sense.

Fact. Literally a day doesn't go by without an ASX small cap stock putting the words 'green' and 'hydrogen' in an announcement headline.
Also fact. Literally no ASX small cap stock has failed in the last couple of months by putting the words 'green' and 'hydrogen' in an announcement headline.
So here we are.
That's QEM today after announcing plans to study "green hydrogen opportunities" at its Julia Creek vanadium and oil shale project in Queensland. Just to study them.
But yeah, don't throw your money at not-real digital snake oil, kids. That doesn't make sense at all.
Anyhoo. "Green hydrogen" hype is a perfect entry point for corporate advisory firm Barclay Pearce to make their barnstorming debut in a weekly column for Stockhead readers, brilliantly titled "Barclay's bull or Pearce take?"
Each Friday, they'll highlight the key trading themes of the week, along with which companies and sectors you lot should be keeping their eye on.
You'll laugh, you'll cry, you'll read a lot about "green hydrogen" until the next shiny ball rolls past us all.
This week, you also get BNPL, gold and Bitcoin goodness. Go.

INTERMISSION: haha this guy is selling farts for $US85 a pop as NFTs.

This time next week, about 1.4 million Australians will see their pay packets drop by $600 a week.
JobKeeper is ending, and not in the clearance sale, hurry everything must go type of ending that we've already seen a couple of times. This time it's for real.
And more than 1 million Aussies who have been receiving an extra $150 a fortnight on top of their (former) Newstart Allowance wil lose that too.
The taps are getting turned off. It's time to start paying the piper. Or, if you prefer:
That's one hell of an adjustment to your lifestyle. In fact, it's one most people won't be keen to make, so maybe now is a good time to have a look at the kind of stocks that, well, help people get their jobs back, or get better jobs.
Bonus: This one's got Brian Mannix it.

The long-awaited listing of Airtasker (ASX:ART) is currently pencilled in for this Monday (March 22). But there's a shiny dollar for anyone who can guess what the bigger listing to come in the fortnight that follows is.
Wrong. It's Lynch Group, and they sell flowers. It's aiming to raise over $200 million.
Today we saw Firebird take off, literally. It jumped close to 200 per cent on opening, and sat comfortably only a little under that for the rest of the day. It's a manganese specialty spin-off from parent company Firefly Resources (ASX:FFR). Here's a bunch more slated for the next month or so.
Here's an interesting one. What about an IPO for a stocks and securities trading platform?
eToro is set to list on the US Nasdaq exchange in the June quarter in a deal that will value the company at $US10.4bn ($13.45bn). That's kind of a big deal, but it's certainly enjoyed the retail trading boom times.
In 2019, monthly registrations for eToro's trading platform averaged 192,000, and by 2020 they were running at 440,000 per month. They hit 1.2 million registrations in January.
Not bad for a company founded in 2007, as a "social investment network". The company has patented its technology that allows its platform users to communicate with each other and to copy each other's investment strategies.
And best of all, it lets us run its investing tips. Tips like these.

Remember housing?
It's back and bigger than the time when Delta Goodrem had five top 20 singles and there were only two Fast and Furious films.
(That's 2003 for our readers who weren't born then but are now old enough to drink. Legally.)
If you're trying to get into the property market, you're learning right now that you need to be quick, bceause prices are going up by the minute. Just that FOMO alone is enough to accelerat things, so don't expect them to slow down any time soon.
In fact, most punters are thinking (fairly enough) that the surge won't slow down until rates rise, in about three years.
Maybe not. The RBA has a case for a boom ending early. Doron Peleg, CEO of RiskWise Property Research, has a case for a boom ending early. As does Pete Wargent, co-founder of buyers agent BuyersBuyers.com.au.
But Wargent also has this somewhat controversial take – are measures to slow Australia's housing market needed at all?
Well, not so controversial if you're already an owner…
This is actually our most popular post of the week, daylight second. Just in case you're looking for indicators.

Your week in BTC:
So basically, if you slept for the week, nothing happened. Pah. What volatility?

It was only a couple of weeks ago everyone was raving about nickel shortages and "insatiable demand".
But it turns out that's only relative to the good stuff. Because look what happens when China says f..k this and books an order for 100,000 tonnes of good-enough stuff:
So what are we actually talking about when we talk about "dirty" nickel? Nickel "matte".
Nickel matte is converted from lower quality nickel pig iron (NPI). It's a cheaper alternative to pure nickel for the production of stainless steel.
But it can also be used as a battery metal; it just hasn't because of the higher conversion costs, loss of cobalt as a by-product, and an elevated carbon footprint. All of which we're about to see how quickly and cleanly can be forgotten about in the face of higher costs and supply shortages.
Western automakers, your test of character and ESG suitability starts… now.

It's been interesting, as always. See you Monday. Fiddy says have a good weekend.
Sponsored Articles