Good afternoon. If 2021 taught us anything, it's that it's time to ditch this planet.
Over to you, Elon:
Starship is flying over South Texas pic.twitter.com/GPwhyn1fuB

— Supercluster (@SuperclusterHQ) December 9, 2020
That's Starship, by SpaceX. The plan is for it to be carrying actual humans to actual Mars within four years.
The coolest, and almost richest man on Earth also gets to say things like "yeah I've got two spaceships docked at the ISS right now in fact":
Time-lapse of Dragon on approach – two Dragons now docked to the @space_station pic.twitter.com/I046jBmC7o

— SpaceX (@SpaceX) December 8, 2020
Chills.
But until then, there are still lots of big things happening right here on planet Earth. Here are 10 of them, in case you haven't been watching.
The biggest IPO of the week was close to the biggest IPO of the year. If one of the golden rules of investing is invest in a product you use, it's no surprise Airbnb went off like a frog in a sock when it listed on the Nadaq exchange last night. It started trading at $US68 and ended the day at… let's just throw to the headline:
It's now a public company with a valuation of $US115 billion. $US141.77 a share.
"More valuable than the seven largest US hotel chains combined, including Marriot, Hilton, and Hyatt."
Not bad for a business that started 12 years ago helping people rent their couch in pricey San Francisco out for the night. It now takes a cut from 5.6 million accommodation listings in 100,000 cities and 220 countries worldwide.
In other IPO news this week:
Control Bionics kicks off frenetic IPO week; nearly doubles on debut
Youfoodz becomes ASX's latest food delivery stock, but drops 20pc+ on debut
Online tutoring service Cluey becomes the latest ASX edtech stock
Gold play Aurumin looks to scale mountains as trading begins
Don't get comfy. There are 30 more set to list in the next six weeks.
The iron ore juggernaut rolled on, threatening $US150 a tonne and back at the high mark last set in January 2013 at the height of the China commodity boom.
When will it end? Well, now, according to Commonwealth Bank analyst Vivek Dhar, who reckons "China's demand impulse should eventually weaken at some point next year".
Others, like Goldman Sachs, are thinking beyond China's spending to other BRICs – Brazil, Russia and India – who are also bringing forward new green infrastructure policies to tackle the COVID-19 pandemic.
Here's why we might actually just be seeing the start of a new iron ore "super cycle". Woo.
Concidentally, here's pro investor Heath Moss, the founder and operator of HLM Investments, to tell you how to invest in a commodities super cycle.
Andrew "Twiggy" Forrest's life had a tough beginning. And middle, until he started making cash in the sums of billions of dollars per day, like he did last week.
But like the other Twiggy, they both had famous relatives in the 1800s. And neither's arrival was overly welcomed by their mothers. Forrest's unauthorised biography tells a very sad tale of how his mum rode a horse for seven days while pregnant, and jumped off a roof, to ensure he didn't arrive in this world.
Our Twiggy – the more pudding shaped one – has fought all his life, but not always won. The Secret Broker knows, because, like every broker, he has a Twiggy story or two of his own.
Three, in fact – the One Where Twiggy Struggled as a Stockbroker; the One Where Twiggy Learnt How to Control 10 Companies; and the One Where Twiggy Drank Whisky from All Around the World.
It's a Twiggynado!
We need a list in here somewhere. How about… gold stocks that don't give a stuff that the price of the precious metal fell from record highs in November?
That'll do, because even with those headwinds in November (read "COVID vaccines"), the gold sector's winner still easily outperformed the market. Look, without giggling at "Anax":
And just to head off any thoughts that December might be different, the one IPO that rose higher than Airbnb was former long-time shell company Pelican Resources.
It hit the bourse as a gold explorer with two Queensland projects, and immediately shot up 220 per cent.
There was once a time when Pilbara Minerals spent four years trying to get off the ground, swimming around the sub-5c mark. That was until Neil Biddle and John Young identified and secured PLS the soon-to-be world class Pilgangoora project. That took Pilbara Minerals from sub-$10m shell to the +$1bn lithium miner we know today.
Kerry Harmanis founded Jubilee Mines. It was worth $20m until it discovered the Cosmos nickel deposit, and sold to Swiss mining heavyweight Xstrata for $3bn in 2007.
These are the stories of Australian mining legend, and the legends that created them are still in the game right now.
Reuben Adams has done the stalking for you.
Breast cancer-fighting biotech Immutep (ASX:IMM) got investors excited the old-fashioned way – with a drug that (likely) works.
The good news about its lead drug candidate, eftilagimod alpha (efti), is:
"Patients under 65 on the Immutep drug plus chemotherapy lived an average of 21.9 months, 7.1 months longer than those who received chemotherapy plus placebo."
Shares jumped by more than 50 per cent in morning trade to 42.5, after slumping to around 10c following previous trial results on March 25.
Well, this is unfortunate.
ASX darling CSL had about $4 billion wiped off its market cap, and it cast a bit of a pall over everything today.
It dropped 3% on news it was abandoning a COVID-19 vaccine candidate it was working on with University of Queensland.
The phase 1 trial hit a significant snag when researchers realised some of the participants were showing a false positive on… HIV tests.
So, yeah. That one goes straight into the Too Hard for the Marketing Dept basket.
There are a couple of things you might like to know about quantum computers. One – they're mindbogglingly fast. Google famously claimed its quantum computer performed tasks in 200 seconds that would take a conventional supercomputer 10,000 years. That was possibly a little bit of bollocks, but even the naysayers admitted would take a conventional computer at least 2.5 years. So, still clipping along.
The other is China this week reckoned it has a quantum computer that is 10 billion times faster than Google's. Or 100 trillion times faster than a bog standard supercomputer.
The main thing to remember is, NOBODY KNOWS OR CARES WHAT IT MEANS. You'll still wait longer for your receipt at Bunnings than you did actually searching in-store for four suitable wingnuts for your kid's cricket helmet.
Unless, of course, you're holding a bunch of quantum computer stocks, which, unlike a useable quantum computer, do exist on the ASX. Well, one does – Archer. And it's up 311 per cent in the past 12 months.
And finally, let's not stop talking about iron ore. Remember it's touching $US150 a tonne right now, but Citibank's base case forecast is around $US115 a tonne in 2021, $US90 in 2022 and $US80 in 2023.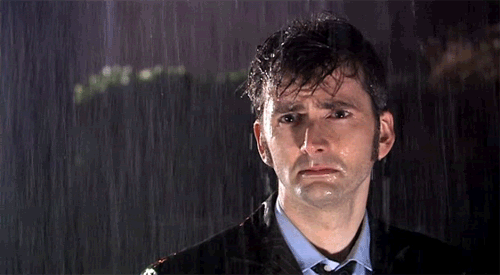 Because Citibank is only assuming a 1 per cent year-on-year growth in Chinese steel demand. But Guy Le Page prefers the bank's bull case of a 5 per cent increase in Chinese steel demand, because that's still below where demand sits now.
And he's a former geologist and experienced stockbroker, so if that's good enough for you, he has an iron ore pick in this week's Guy on Rocks column.
And a gold pick. And a mighty fine nickel pick that might just top them all.
That's enough help for you for one week. Now go on, get.
Sponsored Articles