After 35 years of stockbroking for some of the biggest houses and investors in Australia and the UK, the Secret Broker is regaling Stockhead readers with his colourful war stories — from the trading floor to the dealer's desk.
A headline in the AFR caught my eye the other day.
Ellerston, the Packer founded fund manager named after the old man's polo fields up near Scone, is going to restructure one of their LIC structures.
An LIC, for those who may not know, is a 'Listed Investment Company' and also known as a 'Closed End Fund' in the industry .
This type of listed company has been around for over 50 years and long before the boy from the ACT, Graham Tuckwell, had a personal $500m lightbulb moment and invented the more modern version of LIC's as Exchange Traded Funds.
What the smarts at Ellerston have decided to do is convert the shares of their listed Ellerston Global LIC, into unlisted units and thus bringing to an end the 17 per cent discount the shares were trading at compared to their asset valuation.
Like most teenage boys, I like getting from A to B in the quickest and easiest way, so following the smart money is something that I also learnt early on.
Others would say it's being lazy but I say, if it gets you the results you desire, then it's smart.
Just to be clear though, when I say follow the money, don't do it with your wallet, do it with your eyes.
The wealthy ones always have their own interests at heart. That's one of their secrets to creating wealth.
My tip is to observe what they are proposing and look at the way they go around achieving it, as you only get these learnings when they want something from you.
Kerry Packer once said: "Monopolies should be banned, unless of course I happen to own it, in which case, I have no objections", which to me nicely sums up the attitude of the silver spooners.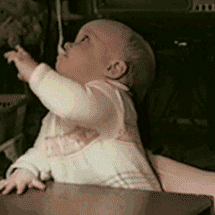 By converting those LIC shares into unlisted units, they are managing to achieve something that has been a flaw in these types of structures, as 95 per cent of all LICs trade at a big discount to their Net Tangible Asset (NTA).
Ellerston Global will, in one fell swoop, close the gap between their NTA valuation of $1.22 a share and the $1.04 price they were trading at before this plan was announced.
This is very unusual in the land of LICs, as the management fees are very lucrative when bolted on to their existing fund manager structures and fiercely protected.
The Packer family for example already had their investment money being managed in-house by Ellerston and to negate some of those costs, they created an LIC to bring in $1m+ in yearly management fees.
Keep an eye out for other LICs forced to do the same thing, as agitators and hedge funds are on the warpath to close the traditional discounts between an LIC's share price and their underlying NTA.
If you are a long-suffering holder of a heavily discounted LIC, the light at the end of the tunnel may not be permanently turned off.
Otherwise, if you can sniff out one which can be agitated into taking the same action and is currently being circled, then you are well on your way to becoming a hedge fund manager.
The Secret Broker can be found on Twitter here @SecretBrokerAU or on email at [email protected]
Feel free to contact him with your best stock tips and ideas.
Sponsored Articles