Ever wondered what goes on at a heavy rare earths mine?
Well last week Stockhead was treated to a first-hand look at just how Australia's newest, and just second, heavy rare earths mine – Browns Range – works.
And found out why the whole thing is named after X-Men characters.
What goes down at a rare earths mine
Northern Minerals' 60,000-tonne-per-annum Browns Range project in the East Kimberley region of Western Australia produces a dysprosium-rich mixed rare earth carbonate but will eventually produce heavy rare earths, primarily dysprosium and terbium, individually.

The process starts with rocks sent through the crusher:

A $10m mining effort by Northern Minerals has so far delivered roughly three years of stockpiled ore to feed the mill:
Then it moves on to what is called "flotation" of the "thinking man's rare earth mineralisation", xenotime.

The ore is combined with a bunch of chemicals, like caustic soda, to float off the xenotime.

The xenotime sticks to the bubbles, which are then collected.

The grade of ore that goes into the flotation process ranges from 3.5-4 per cent and the process upgrades it to 25-30 per cent.

This xenotime concentrate is then sent through a drier and a kiln and comes out the other side as a baked product.
From here the baked product, which is a 15 per cent rare earths concentrate, (above) goes into a water-leach solution, which becomes a "pregnant liquor" that is then recovered and cleaned up to purity.
And this is what you get — a dysprosium-rich mixed rare earth carbonate.
Late last year, dysprosium was labelled the "dark horse in the rare earth stakes" by New York investment bank Hallgarten and Company as the rapid growth in the electric vehicle market spurs higher projections for demand.
It's an additive used in the permanent magnets required for the motors in electric vehicles, with each one containing roughly 100 grams of dysprosium.
Dysprosium reduces the weight requirement and allows operation at very high temperatures.
Deposits named after X-Men
Northern Minerals' tenure around the Browns Range project covers an area of about 3595 sq km and is centred on the Browns Range Dome, a major geological feature covering roughly 1500 sq km.
As an avid fan of actor Hugh Jackman, it was fascinating to learn that pretty much all of the deposits at Browns Range are named after X-Men characters.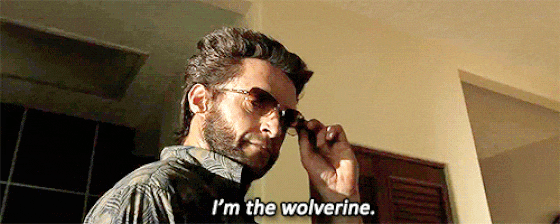 The first hint that someone at Browns Range was a mad X-Men fan was the fact the contingent of journalists was led into a room with a sign on the door that said "The Magneto Room".

Unsurprisingly, the biggest deposit was named after the star X-Men character "Wolverine".

Probably because it is 75 per cent of the Browns Range mine life. It doesn't look as fierce as the X-Men character though.
Browns Range also features deposits named Cyclops, Banshee, Mystique, Nightcrawler, Rockslider, Dazzler, Rogue, Longshot, Gambit, Polaris, Havok and Sabretooth.
Why X-Men I hear you ask?
"The mineral is xenotime and then X-Men starts with x, so x marks the spot," Northern Minerals managing director George Bauk explained.

"So one of our geologists, when they started finding things up here, started naming things after the mutants."

Xenotime (it kind of sounds like a mutant) is the host mineral to heavy rare earths, much like what spodumene is to lithium.

The secondary heavy rare earths that come from xenotime are dysprosium, erbium, terbium, and ytterbium, and metal elements like thorium and uranium.

InvestorIntel labelled xenotime the "thinking man's REE mineralization" — REE standing for rare earth elements.

Browns Range is the only rare earths project in Australia that contains xenotime ore.

Right now, the mine is going through commissioning and is producing a mixed rare earth carbonate.

But Northern Minerals' plan is to eventually start separating out all the valuable heavy rare earth elements because they will fetch a much better price.

The company's goal is to reach nameplate production by the end of this year and have ore sorting implemented by March next year.
Stockhead travelled to the Browns Range heavy rare earths project as a guest of Northern Minerals.
Sponsored Articles