Sumatra Copper & Gold's chief is quitting the business so he can better focus on one of the ASX's most talked about takeovers, Finders Resources.
The junior explorer's (ASX:SUM) chief operating officer Robert Gregory will take up the top job and David Fowler will become a non-executive director.
Mr Gregory told Stockhead that Mr Fowler's departure from the top job was due to his commitments with Indonesian heavyweight PT Merdeka Copper Gold, which is developing the massive Tujuh Bukit project.
Merdeka is one of the players involved in the hostile takeover of Finders (ASX:FND), which owns the producing Wetar copper mine in Indonesia.
Shares tumbled 22.73 per cent to 1.7c following the news on Tuesday.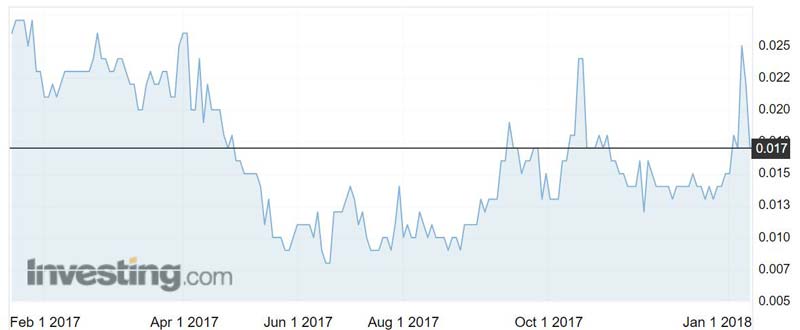 The executive management restructure follows a poor production performance from Sumatra's flagship Tembang gold and silver project in Indonesia over the past two years.
The company's share price hit a 52-week low of 0.8c in June last year, sliding 70.4 per cent from its peak of 2.7c in January.
"The disappointing production in 2016 and in most of 2017 put a great strain on the financial resources of the company," chairman Jocelyn Waller said.
"It's to David's great credit that he never lost faith in the production team and steered the company through choppy waters with great skill and patience culminating in a difficult but vital restructuring of third party debt."
Too much mud
Sumatra was forced to lower its production guidance several times in 2017 — from 45,000 to 55,000oz of gold equivalent to 30,000 to 32,000oz. The company is now forecasting it will achieve its 45,000 to 55,000oz target this year.
"The big problems with Tembang have been largely legacy issues," Mr Gregory said.
A survey carried out over one of the main pits, the Berenai open pit, to identify where previous mining ended and where new gold should begin incorrectly identified the location Sumatra should begin mining.
"So when we actually dewatered the pit and started removing the mud and got down to that surface and expected to be in production, it was just mud and we had to deal with all that mud for the best part of five or six months," Mr Gregory said. "So in that whole time we weren't getting gold production from the open pit, just surviving from the underground."
But Mr Gregory says Sumatra's production woes are now behind it.
"We're producing in that pit and the underground is pulling its weight now," he said. "Production has been steadily increasing the last quarter and so 2018 we should be aiming for on average of about 4,000 ounces a month, with a total production of 52,000 ounces."
New roles
Mr Gregory, who has spent the past year focusing on Sumatra's production issues, is a mining engineer with more than 25 years of experience in South East Asia. He previously served as COO of ASX-listed gold producer Medusa Mining and managing director of private London-based nickel explorer ENK Plc.
Because of his operational background, Mr Gregory does not plan to appoint a new COO, but expects to appoint a CFO in the near term. Sumatra previously did not have a CFO because Mr Fowler had a finance background.
The company has also named Joe Dymott as general manager development to focus on extending the reserve base at Tembang and evaluating development options for the company's satellite Tandai project.
Mr Dymott has been the manager of the technical division (mining and processing operations) at Tembang since August 2016.
Sponsored Articles