It might be a little harder this time around to tell just if the tide has turned for the better in the resources sector — mostly because of the disastrous share price performances of a lot of companies.
Looking at WA in particular, mainly because it's the country's largest mining State, and while things are still a little subdued, there is a glimmer of hope.
Chamber of Commerce and Industry WA (CCI) chief economist Rick Newnham says business conditions in WA are improving, but at a gradual pace compared to the strong outlook around the rest of Australia as the State's economy continues to transition following the mining construction downturn.
"We expect business investment to decline by 15 per cent this financial year as the last of the major LNG projects are completed, before returning to growth in 2019-20," he said.
"CCI's leading indicators of Consumer Confidence and our WA-Super-CCI Business Confidence Survey have shown a positive increase in confidence over the past two years in particular, but this is coming off a very low base.
"Consumers are more confident about the future of the economy but continue to report a difficult economic climate, while businesses are also more confident but expect a decline in profits in 2019 due to higher costs, including wages and weak demand growth."
Mr Newnham said the mining sector continues to lead WA's boost in confidence, with four out of five businesses (78 per cent) expecting stronger economic conditions in the next 12 months and one-third (33 per cent) expecting to grow their business in the next quarter.
However, he noted that those sectors reliant on consumer discretionary spending, such as retail, continue to struggle.
"This highlights that although WA's mining sector kicked off our State's downturn, it will also lead its resurgence, with WA's resources sector continuing to account for more than 40 per cent of the nation's exports," Mr Newnham said.
But he stressed that for the WA economy to "fire on all cylinders again", it requires favourable investment policies from the State government.
"WA still has the highest payroll tax burden — a literal tax on jobs — of any State in the nation, which means it is more expensive to create a job in this State than anywhere else in the country," he explained.
Obviously it's not going to be a whopping great boom like the last time (pretty much everyone agrees on that), but here are five signs from the experts that should give investors some comfort that resources is in fact picking up.
Perth again the pick for corporate offices
Boston-based advisory, restructuring and investment firm Gordon Brothers revealed in mid-January that it was opening up an office in Perth.
It is the third Australian office opening in two years for Gordon Brothers, which entered the market in 2017.
Gordon Brothers says the new location will support its increasing activity across WA.
In July last year, the firm undertook its largest asset investment in Australia so far with the acquisition of over 300 pieces of mining equipment from US-based Cleveland-Cliffs, formerly Cliffs Natural Resources.
It is apparently one of several deals Gordon Brothers has executed in Australia, including helping McAleese Transport, now known as Rivet, out of administration.
Gordon Brothers director Ben Gibson said the company sees good signs in the current forward momentum.
"If the uptick continues at its current steady pace, by its very nature it will be more sustainable as opposed to the traditional boom and bust cycles of the past," he says.
"Current business owners and advisors are all too well aware of the difficult times that they have recently been through – there've been hard lessons learnt. No one will be keen for a repeat of these circumstances and should look to structure their business and finances accordingly."
And of course, it's Perth. Margaret River, Rottnest Island, great beer – what more do you need?
"It's a great place to live and work," Mr Gibson says. "Wasy to get around, fantastic beaches, terrific bars, restaurants, cafés…"
But mainly, Gordon Brothers is moving in because it makes great business sense.
"WA has more large scale mobile equipment than any other state in Australia and primarily we provide capital solutions and liquidity for companies with existing surplus equipment or new equipment investment requirements," Mr Gibson says.
"We're seeing mining services companies emerging from the downturn, perhaps a little battered and bruised, having gone through some restructuring and or difficult times with their existing lender and yet they now have some new contract opportunities.
"They are in need of funds to purchase equipment to fulfil these contracts, are keen to consolidate debt or perhaps have other working capital requirements, and we're ideally placed to help them."
Speaking of administration…
It seems when there is a pick-up in work in the resources sector there is also an increase in insolvency.
Kelly Parker — a director of the business advisory, commercial & insolvency team at Perth-based Murfett Legal — says she has seen a pick-up in the number of companies going insolvent in the past 12 to 18 months.
"When we sort of bounce across the bottom where the economy is not really doing anything, we've stagnated, there's not a lot of options for turnaround and there's not a lot of hope for rebuilding either," she told Stockhead.
"It's when we're sort of starting to get some of those grassroots and get that upturn in the market that there's a few more options around as far as finance goes, as far as opportunistic acquisitions, those sorts of things.
"So if there's a bit more work around in the economy then you start to see a bit more in the insolvency space.
"I know it sounds counterintuitive, but when you've sort of bounced across the bottom and you've got clients that are saying 'but when the work comes we'll be able to work through that', and when work comes and you still can't work through it, that's when you see a bit more in the insolvency space."
One of the more recent examples is struggling gold miner Eastern Goldfields (ASX:EGS).
The company thought it had a $75m recapitalisation deal in the bag, until it didn't, and had to call in the administrators.
"I think more people are realising that they won't make it through," Ms Parker said.
'Tightening in the talent pool'
Industry watchers are also noticing it's getting tougher to fill job vacancies in the resources sector, particularly executive roles.
Sally Langer, a founding partner of national executive search firm Derwent, told attendees at a BDO gathering last week that over the course of 2018 the number of quality candidates she was able to shortlist had diminished.
"That's really telling for me that at the start of the year we were able to populate shortlists with six A-grade candidates. By the end of the year we were struggling to get two," she said.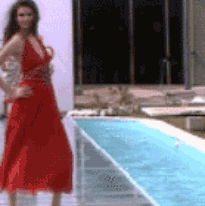 Alison Gaines, CEO of international executive search firm Gerard Daniels, said that after the last commodity crash, there was a "hollowing out of some management and executives".
Mining engineering is also struggling to attract people.
"This is what I'm hearing from the mining sector internationally, that people have actually left the sector and there is a struggle to find people who are executive-ready or management-ready in that sector worldwide," Ms Gaines said.
"The other pressure is much more long-term and that is that mining engineering is struggling to get enrolments worldwide, and you hear of famous mining schools struggling to get a handful of enrolments.
"So there's a concern that the pipeline has been disrupted particularly by the last downturn and the way people see mining as an employment form, which explains why miners are doing so much work — soft marketing — to elevate their brand generally."
Colin Simpson, a partner at executive search firm Heidrick & Struggles, said this has started to put pressure on companies to pay more to attract the right talent.
"Whenever the market starts to run, then clearly the [remuneration] pressures start to arrive," he said.
"I do think there is a tightening in the talent pool."
Salaries starting to lift
During the last mining boom, salaries were insanely high – to the point people were just frittering away cash on jet skis, boats, booze and even racehorses.
Miners are not expected to go as nuts this time around with pay, but increases are coming.
BDO last week released its board and executive remuneration report for 2018, which showed that while overall total fixed pay was largely contracting – small caps were actually paying their CEOs more.
Miners with a market cap of between $25m and $125m raised CEO pay to $350m in 2018 from $319m in 2017 and companies of less than $25m upped it slightly to $230m from $225m.
BDO also looked at the pay of CEOs who were employed by the same company in the same position for 2017 and 2018, which showed they get paid more than new CEOs.
The data also indicated that pay for "seasoned" CEOs rose at a rate of just over 3 per cent — which is higher than Consumer Price Index growth estimates of between 1.8 and 2.2 per cent.
"We did exactly the same exercise for CFOs and that was slightly lower — that came in at 2.8 per cent, but again above CPI," said Allan Feinberg, managing director of remuneration & reward at BDO.
"If we take into the account the insight we've just received from our search leaders, all indications are there is going to be an uptick.
"When we look at this data and from our discussions with the market, we think there is a wave that's coming through."
BDO estimates there will be increases of up to 5 per cent depending on the actual skillset of the individual.
Murfett Legal's Ms Parker believes miners have learnt their lesson about doling out too much pay and will be more conservative this time around.
"I think the companies that have done well have learnt that they're not going to be driven by wages," she said.
"They're not going to be paying these astronomical wages that were paid back in 2012-13."
M&A and exploration growth
We've seen a number of junior players partner up with their larger counterparts by way of joint ventures on projects or mergers to give them more financial and technical power to keep them going strong through the cycle.
Companies are also starting to shell out cash to buy projects and for exploration again.
"It's a tough one because if you look at the share prices of a lot of the microcaps I think compared to this time last year, most of them are all down," MineLife founding director Gavin Wendt told Stockhead.
"There certainly seems to be more activity going on, it's probably just not necessarily being acknowledged or rewarded by the market.
"I think levels of exploration activity are certainly up.
"The other thing is we're starting to see more corporate activity which always tends to suggest to me there's a degree of optimism out there."
Mr Wendt said that while it had been a little quiet on the M&A front at the junior end of the market, this year would likely see more deals done.
"I think 2019 will see a change in that regard. I think we'll see more corporate plays, it just makes sense," he said.
But again the expectation is that this time around miners will not be as overzealous in their quest to pick up good projects.
Murfett Legal's Ms Parker said miners are approaching M&A at a "more sensible pace".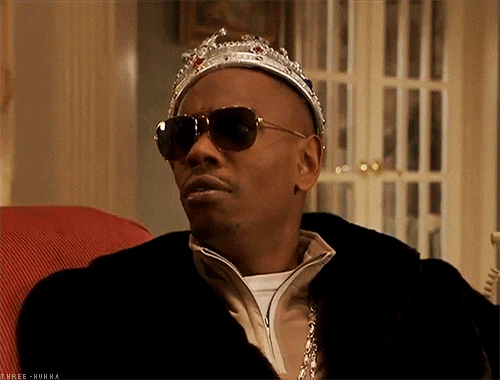 "There's not the throwing money around that there was in years gone by and I think particularly money is hard to find at the moment," she explained.
"We've come out of a banking Royal Commission, the banks are extremely conservative. You can find money, but you are going to second and third tier lending markets to be able to get the money to gear up if you're not in a really healthy position.
"I think it's just starting to move again. It's not like there's going to be a whole big outpouring of mergers and acquisitions — it's going to be slow and steady."
Roadshows and underwriters are back
The miners are back on the road and the underwriters are less averse to backing capital raisings.
Just yesterday Alliance Resources (ASX:AGS) announced that it managed to get $4m of its nearly $5m rights issue underwritten by Patersons Securities.
"Companies tend to shy away from spending money on things like roadshows and telling the story to brokers and investors when they feel as though the story is falling on deaf ears," Mr Wendt said.
"But I've noticed over recent weeks, we've started to see a pick-up again in the number of companies that are coming through on roadshows.
"Not necessarily raising money, but just out there again letting investors, letting shareholders know that they're still around and that they're still exploring."
Featured Companies
Sponsored Articles