China isn't going to need so much of Australia's iron ore going forward because of the Asian behemoth's new-found love for recycled scrap.
China accounts for half the world's demand and consumption for steel, but Joe Moloney, senior economist with the federal Department of Industry, Innovation and Science, says the country's "steel intensity is going to largely level off over the next few years".
"On average China grew about 3 per cent a year over the last five years," he said at the Global Iron Ore & Steel Forecast Conference.
"We're expecting it to decline on average about 1 per cent over the next five years and this is largely due to moderating consumption, policies to address their debt and those further capacity reductions."
Mr Moloney said China's iron ore imports peaked back in 2017 and the forecast is that they will fall further over the next five years.
China's crude steel demand is expected to dip by a further 40 million tonnes by 2024.
But Aussie iron ore producers needn't worry because south-east Asia increasingly wants more.
"We are still expecting world production of steel to increase over the [next five years]," Mr Moloney said.
"We see the growth really stemming from emerging Asia, and by that we mean India in south Asia and mostly Vietnam in south-east Asia.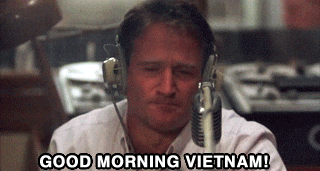 "For emerging Asia we're expecting great growth in the BOF [basic oxygen steelmaking] production, which is obviously good news for Australia.
"But I think a lot of this is really coming from India and they're largely self-sufficient in iron ore. Vietnam on the other hand doesn't have that much, so we're expecting some opportunities for exports into that market."
BOF is a primary steelmaking method that turns carbon-rich molten pig iron into steel.
China currently consumes about 600kg of steel per person, but it has a large ageing population and the number of people entering the workforce is falling.
By comparison, India consumes around 80kg of steel per person, but another 7 million people are entering the workforce over the next five years and the country is expected to have higher levels of urbanisation.
"We do expect India has got a lot more growth potential," Mr Moloney said.
"Both India and Vietnam, their governments have set really ambitious targets for steel production.
"So we're expecting their steel industries to ramp up."
Market research provider Research and Markets says Vietnam's steel market will become one of the fastest growing markets in the world between 2018 and 2022.
The forecast is that the country's production of steel will grow at a compound annual rate of over 20 per cent.
There are around 100 companies in Vietnam's steel industry and several big projects that will come into operation in the near future.
One particular expansion project is expected to be the world's equal third largest steel production plant.
Aussie resources, energy exports hit peak
Meanwhile, Mr Moloney says Australia's total resources and energy exports will peak this year at over $280 billion.
But there is still plenty of upside for the economy, with a trillion-dollar injection still expected over the next few years.
"Obviously over the outlook, this is quite a boost for Australia, right? We're looking at $1.6 trillion in export earnings over the next five years," Mr Moloney said.
Sponsored Articles