There is always some confusion revolving around the similar spellings of Austria and Australia, generating countless memes to the amusement of all.
This has now reached a new height with Austrian newspaper Kurier printing an Australian map that has a pretty big mix-up.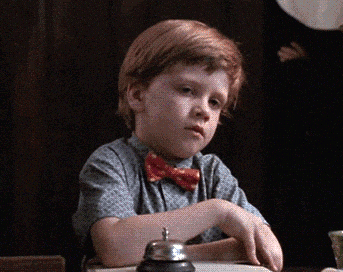 But there's definitely no confusion about who the winners and losers are this week.
ASX SMALL CAP WINNERS:
Simavita (ASX:SVA) +700%
Shares in Simavita put on their best impersonation of a rocket this week after the company reported that it had gained CE Mark certification for its Smartz technology.
This technology involves the use of sensors incorporated into nappies that detect conditions and incidents such as urinary incontinence and falls. It works both in infants and adults.
While the original technology was developed in the 1990s by the late Dr Fred Bergman, the CE Mark means the product complies with European health, safety and environmental protection standards, allowing its products to be commericalised in Europe.
Global Petroleum (ASX:GBP) +50%
Global Petroleum was one of the top 10 gainers this week after estimating that its PEL0094 permit offshore Namibia could host a resource of 964 million barrels of oil.
This resource is based on 2D seismic data and geological information that the company has access to currently.
Global Petroleum added that more prospects and leads could be identified once it had licensed and interpreted the remainder of the existing 2D and 3D seismic at the permit.
Here are the best performing ASX small cap stocks for November 25 – November 29 [intraday]
Swipe or scroll to reveal full table. Click headings to sort:
ASX SMALL CAP LOSERS:
MetalsTech (ASX:MTC) -40%
Last week's top gainer MetalsTech, which recorded the biggest one day gain for an ASX stock in 2019 after announcing that it had signed an option agreement to acquire a gold project in Slovakia, slipped 40 per cent this week.
Here are the worst performing ASX small cap stocks for November 25 – November 29 [intraday]
Swipe or scroll to reveal full table. Click headings to sort:
Featured Companies
Sponsored Articles