The global commercial satellite imaging market is proving to be a lucrative field, with predictions it will climb more than 86 per cent from 2017 to $US6.8 billion in the next four years.
Research provider Research and Markets says major market drivers have been the adoption of location-based services and the reduced costs of satellite imaging solutions.
Technological advancements, such as the launch of GPS satellites, remote sensing technology, cloud service, and high-resolution cameras, have also opened up new opportunities for the growth of the commercial satellite imaging market.
One new start-up, Sydney-based Arlula, has created what could be called a "one-stop-shop" for satellite imagery.
It has access to 17 satellites and 34 unique data collection sensors, such as cameras and radars, and can provide a "library of data" that is regularly updated.
Arlula is currently providing its data to clients in the agriculture, real estate and environmental consulting spaces, but wants to tap the mining sector as well.
Miners already use satellite imagery, but it's more likely to be from one or two satellites rather than a whole bunch.
"Satellite imagery is not just a picture," Arlula CEO Sebastian Chaoui told Stockhead.
"You can actually apply algorithms and filters to get a lot more insight from the imagery."
Mr Chaoui said satellite data can show everything from the volume of stockpiles on the ground to potential pollution and runoff that miners need to keep on top of.
"There are also companies that exist today that we have a quite close relationship with that look for potential hazards, like cracks in dam walls from space or potential landslides," he explained.
This is a pretty topical subject right now given the recent collapse of yet another tailings dam in Brazil.
A tailings dam is used by miners to store the waste ore leftover after all the economic ore has been recovered.
Tailings can be liquid or solid and are usually highly toxic and potentially radioactive.
The latest disaster, which has so far claimed 134 lives, happened at a mine owned by the world's biggest iron ore miner, Vale.
It is the second time in three years that a mine managed by Vale has suffered a tailings dam collapse.
Arlula is also soon starting a trial to see if it can use its data to predict malaria outbreaks.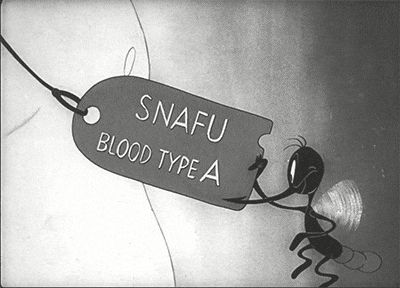 "We've got a demonstration project coming up now where we are actually using our satellite data and our streaming service to predict malaria outbreaks from space in the Solomon Islands," Mr Chaoui said.
Basically, the trial involves taking satellite data that looks for variables in things like weather, humidity, temperature, water stillness and quality and then pairs that to ideal environments in which mosquitoes that might be carrying malaria would breed.
Arlula is looking at setting up a text message alert service and has partnered with telco Mobimedia, which has various locations in the Pacific, and Melbourne-based data analytics firm Northraine.
While initially the service would be aimed at health officials and non-governmental organisations, Mr Chaoui said there's no reason why miners and other companies couldn't eventually use the service as well to monitor health conditions on remote sites.
"We're actually in talks with Unitaid at the moment, which is a branch of the UN, and they're focused solely on health," he said.
"Malaria is a big thing for them and we're hoping to basically start a working relationship with them over the next year.
"It's still early days but we're hoping to basically launch our first prediction by the end of this month."
Majors seem to be keen, but what about the juniors?
Arlula has been in talks with major miners like Rio Tinto (ASX:RIO) and BHP (ASX:BHP) and is also investigating the interest from the junior end of the sector.
"From the engineers we've spoken to so far though there seems to be a lot of interest, just because accessing this kind of data right now can still be difficult," Mr Chaoui said.
Arlula is not yet an ASX-listed company, but there is a chance the company may do a listing down the track.
"We wouldn't do it right now, just because we want to get a point where we are cash flow positive and probably generating a bit more revenue," Mr Chaoui said.
"But that's something we would absolutely consider doing."
The company is "revenue positive" right now and is about to close to some big deals in the land management space.
Featured Companies
Sponsored Articles