Long-established Aussie explorer Mithril Resources (ASX:MTH) is packing its bags and heading off to Mexico in an effort to become Bolnisi Mark II.
The Bolnisi Mark II reference harks back to Bolnisi Gold, one of the great success stories of the junior ASX market, built as it was on the high-grade silver and gold riches of Mexico.
Rapid exploration success at its Palmarejo project in the Mexican state of Chihuahua in the early 2000s turned Bolnisi, and its 74 per cent Canada-listed subsidiary Palmarejo Silver & Gold Corp, into the $1.4 billion acquisition by America's Coeur Mining back in 2007.
The Palmarejo mine continues on today as Coeur's key asset, producing 7.5 million oz of silver and 120,000oz of gold last year. Its last reported reserve position was 50 million oz of silver and 693,000oz of gold.
Key former Bolnisi management and backers are back for a repeat performance, using Mithril as the vehicle after a board and management overhaul earlier this year.
Mithril was floated as a nickel explorer in 2002 and was unique in the space at the time because it floated with the world's biggest miner BHP (ASX:BHP) as a 23 per cent shareholder and strategic alliance partner, for a time anyway.
In more recent years its focus has been on zinc and vanadium exploration in Western Australia. But as its current 0.8c share price for a market cap of $4m reflects, Mithril did not find a company-maker in its 18 years in the local exploration game.
So it is off to Mexico with the same game plan as Bolnisi, hopefully introducing some "Ándale! Ándale! Arriba! Arriba!" into the share price along the way.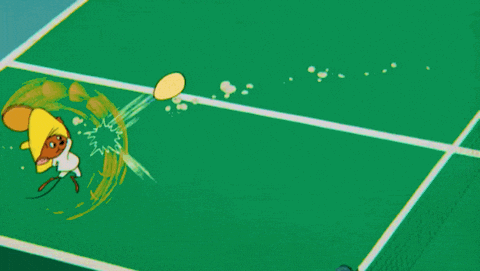 Mithril's entry into Mexico is via the acquisition of Sun Minerals, a privately held Australian company populated by former Bolnisi executives and backers which has an option to earn full ownership of the Copalquin gold-silver project in Durango state, west Mexico, from a Mexican company, CMC.
The acquisition cost is 673 million Mithril shares or 40 per cent of the company, assuming the full take up of a planned $4.9m one-for-one rights issue at 1c a share to fund a ready-to-go exploration program at Copalquin after expenditure by Sun in the last couple of years of $2.5m.
The Copalquin project covers six mineral concessions (7,000 hectares) in the Sierra Madre gold-silver trend in the Occidental mountain range, with the trend also home to Palmarejo and a host of other big gold-silver mines.
The region has a high-grade production history stretching back centuries from low-sulphidation epithermal mineralisation, with no less than 32 known gold and silver underground mines and surface workings.
High-grade hits from historic drilling in and around the old workings (which are non-compliant with ASX reporting rules) include 17.7m at 45.16 grams per tonne (g/t) gold and 118.2g/t silver from 30.98m in the old El Cometa mine, and 7.9m at 6.5g/t gold and 140g/t silver from 143.1 in the old Refugio mine.
As might be expected, the "complex'' of mines and surface scratchings has never been the subject of a systematic and modern-day exploration effort over the consolidated ground position.
Mithril is out to change that Bolnisi-style, and can hit the ground running thanks to Sun having secured all of the required approvals for an initial 4,500m diamond drilling program on the Sun acquisition being completed, likely in March next year.
The Mexican push will involve industry veteran Dudley Leitch becoming executive chairman. He has been a director and major shareholder in a swag of ASX companies – Perseverance Corp, Mogul Mining, Valdora Minerals and Bolnisi.
Now tune into the Explorers podcast:
More from 'Garimpeiro': 
Has Legend found another Nova?
Kalamazoo on the hunt for the next 'Fosterville'
Emmerson could be a prime target for a partner on its NSW porphyry hunt
Featured Companies
Sponsored Articles