Mickey Mouse has apparently joined the fight against climate change.
A petition that received 11,000 signatures and was flaunted as proof of a climate emergency "may have been hijacked by a few fake signatories", Sky News Australia reported.
These signatories are said to include Mickey Mouse from the Mickey Mouse School of the Blind and Zoology professor Araminta Aardvark from the University of Neasden.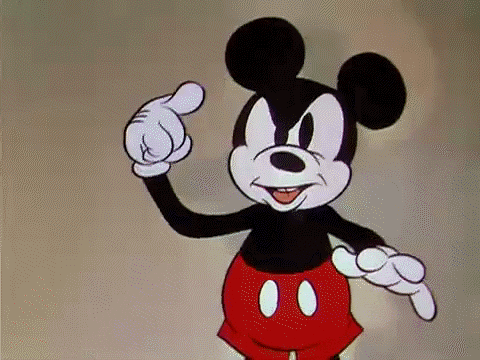 Well enough of the fiction…
Here's what you might have missed on Stockhead this week, but everyone else didn't, and liked the most.
There are sooooooo many small cap biotechs – around 140 or so – but not many of them are even remotely close to bringing a drug to market.
So our biotech sleuth, Dan Paproth, decided to do a little investigative work to give our readers a rundown on just who is ahead in the race to commercialisation.
The verdict: Less than 25 are in that exact position.
Between 2005 and 2016, only 9.6 per cent of drugs made it from phase 1 to market, according to Biotechnology Innovation Organisation data, and only 30.7 per cent of drugs make it out of phase II.
And the two small caps closest to this milestone are Neuren Pharmaceuticals (ASX:NEU) and Telix Pharmaceuticals (ASX:TLX), which are both currently undertaking phase III trials.
Read all about what they are developing and see who they are up against.
It's not the ARIA Charts, but our readers definitely love to know which miners and explorers top the charts each month.
Reuben Adams even included a speccy space-like chart that shows you the commodity breakdown of our top 50.
Despite copper having a mostly forgettable year – down marginally since January 1 – punters can't get enough of the red metal. Probably because analysts keep talking about that emerging supply gap.
The percentage of copper-focused plays in our top 50 has increased from 13.5 per cent in August, to 19.7 per cent in September, to 22.7 per cent in October.
Gold retained dominant market share, while rare earths explorers moved strongly into the rankings.
Check out just who made our top 50 list last month.
The major European carmakers have decided to bypass the trading houses and go straight to the source – and Australian battery metals are a priority on their radar.
That's because of just how "green" and sustainable us Aussies are – or so they say anyway!
This author sat down and had a tête-à-tête with Stefan Müller, CEO of Frankfurt-based consultancy DGWA, who is right at the coal face so to speak when it comes to European investors and industry.
DGWA is a German corporate boutique for global small and mid-cap consulting and investments. The company helps connect listed and non-listed companies to investors, financial institutions and industry.
Müller says Europe's automotive industry, which is the largest in the world, is very interested in Aussie miners.
And that is presenting a massive opportunity for companies to go beyond the traditional financial markets, straight to the buyers that are getting more and more desperate for battery metals supply.
But very few companies have cottoned onto that fact yet. Read more here.
"Floated 12 public companies" — that's pretty impressive. We can see why readers would be interested in what Ora Gold director Phil Crabb has to say.
And the mining industry veteran sees demand for metals increasing.
"I think a lot of guys take the viewpoint that the world population is increasing and the standard of living is increasing as well, so there will be greater demand for metals," he said during an interview with Stockhead's Bevis Yeo.
And with all this talk of "greening" the planet, he says the first place that starts is with the mine.
(Of course, if you ask the climate change activists at the recent IMARC conference in Melbourne they will strongly disagree – I guess they don't yet realise just what goes into EVs and wind turbines).
Crabb also gives his 2c on government support, royalties and native title.
The problem isn't the size and timing of the expected copper supply crunch, but the fact that investors are just a little too impatient these days.
Industry watchers say the copper market is facing a shortfall of 8 million tonnes in 2030.
And resources companies (like Northern Star Resources — ASX:NST — for example) can deliver massive returns for investors, but it doesn't happen overnight. In Northern Star's case it has climbed over 50,000 per cent – but it took 10 years.
While copper explorers have their eye on the prize and are getting in early, investors aren't as willing to wait.
"People tend to react on a daily basis to whether the price goes up and down in most commodities," Andrew Woskett, managing director of Minotaur Exploration (ASX:MEP), told Nick Sundich this week.
"They have short term horizons, make a big buck and move on."
Here is the lowdown on the disconnect.
Booming iron ore prices have been one of the main storylines in commodity markets this year.
The sharp rise led to a bumper profit season for Australia's big miners, record trade surpluses and a timely boost to the federal budget's bottom line.
But as the Deloitte commodities team noted in their latest outlook report, "all good things come to an end".
Prices rocketed to over $US120/tonne ($174/t) earlier this year, but the dual forces that were responsible for the rapid price increase are now "simultaneously unravelling", Deloitte says.
Prices are back down below $US90/t, and the key question that remains is whether or not prices have found an equilibrium.
Wanna know just how far prices could fall? Read on to find out…
What does an ex-footballer/ex-AFL Commissioner do after he leaves the industry? He gets into the investment game of course!
There's a growing list of ex-sportsmen doing this. Take for example former Wallabies player John Welborn. He heads up Africa-focused gold miner Resolute Mining (ASX:RSG).
Then there's ex-Docker (that's a WA footy team for those who don't know) Matt Carr, who is an executive director of Titan Minerals (ASX:TTM).
In the past couple of weeks, ex-AFL execs have been slipping more skin in the game, and that has intrigued Stockhead readers.
Last week it was former Hawthorn president Andrew Newbold who took a big leap of faith in his firm; this week it was former AFL commissioner Mike Fitzpatrick.
Here is a rundown of which directors are topping up their holdings and the ones that are selling off.
Anything that could push lithium prices up is always going to be well received by the battery metals hopefuls.
The Bolivian government has reportedly pulled the pin on a huge lithium project JV with German government-backed firm ACISA.
And then there's the protests in major lithium producing country Chile – which could have global implications for lithium supply.
Investors responded, with non-Chilean producers Pilbara Minerals (ASX:PLS), Galaxy Resources (ASX:GXY), and Orocobre (ASX:ORE) recording gains of 23 per cent, 17 per cent and 14 per cent respectively on the news.
But it hasn't reached crisis levels just yet, says Alex Molyneux, chairman of Argentinean lithium play Argosy Minerals (ASX:AGY).
See what he has to say on the situation.
Who doesn't love a good takeover?
Independence Group (ASX:IGO) has joined the ranks of larger miners moving in on their smaller compatriots to bulk up their resources, with the company swooping on Panoramic Resources (ASX:PAN).
Investors liked this one in particular because the offer price was a 51 per cent premium over the average price that the stock has traded over a month based on both volume and price.
And of course, that news sent Panoramic's share price higher again.
Since our monthly top 50 miners and explorers is a hit we thought: why not do a similar thing with their small cap oil and gas counterparts?
And our readers seem to like it!
Oil prices surrendered most of the gains made in the latter half of October after China released weak industrial data and doubts were raised about a potential trade deal being reached between the US and China.
Economic growth also slowed to a near 30-year low of 6 per cent in the third quarter.
So who were some of the biggest oil and gas gainers in the small cap space in October?
You will have to read on to find out.
To those who had a big win in the Melbourne Cup this week, congrats! We hope you are living large this weekend. And for those who didn't… cheer up, at least you've still got Stockhead to help you back the next big small cap winner!
Have a great weekend! 
Sponsored Articles