Egypt is (semi) officially the Food Poisoning Capital of the World.
According to Sickholiday.com, the Red Sea resort destination of Hurghad, Egypt gets first place honours with 380 reported cases of food poisoning.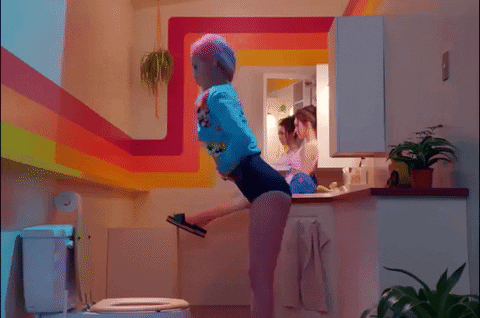 Perhaps one to leave off the bucket list!

Here's what you might have missed on Stockhead this week, but everyone else didn't, and liked the most.

Everyone loves a good podcast: let's face it, who has time to read anymore?

In this edge of your seat episode, Garimpeiro digs deep into Apollo Consolidated (ASX:AOP) with MD Nick Castleden.

The pair discuss breaking first ground in Côte d'Ivoire, valuing Lake Rebecca's upside and Africa's answer to the WA goldfields.

Honestly, this one was just an excuse to use a pic of Alita: Battle Angel (good movie btw), but you guys loved it. Probably because it's about lithium, which is still a hot topic despite prices getting massively hammered.

Industry consultants Roskill thinks Galaxy Resources (ASX:GXY) could make a play for Alita Resources (ASX:A40) as the latter struggles at its Bald Hill lithium project.

Alita's in a bit of a pickle: it is selling its lithium below its floor price and has defaulted on a loan. Ouch!

Some consolidation would definitely be a good move for the sector.

Watch this space.

See, you guys really do (still) love lithium!

And our High Voltage column has been a hit with readers since it started.

Battery metals are still in vogue because "long term demand projections haven't budged and are still very much intact", according to lithium expert Chris Berry.

The price might be in the toilet but have faith: demand is still headed to the consensus 1-million-tonnes-a-year of lithium carbonate equivalent – it will just take a little longer, that's all.

Is Echo Resources (ASX:EAR) the next gold junior in the sights of a bigger fish?

Rumour has it cashed up gold major and neighbour Northern Star (ASX:NST) could be the suitor…

Echo's main game is the medium-sized 1.8moz Yandal gold project redevelopment, which is a stone's throw from world class operations, including Northern Star's Jundee mine.

But Echo is still in a trading halt so you're unlikely to find out until next week now.

The gold space is a closely watched one right now thanks to a record high price (it's still over $2,200/oz).

In true form and dedicated to his profession, Stockhead's Dan Paproth decided he would test out this meat-free meat craze and write a story about it.

Interestingly, his "notoriously picky eater" sister, who is not easily fooled when it comes to food, was none-the-wiser that Paproth had served her up plant-based mince.

The outcome: she was shocked that something made entirely out of not meat tasted so much like the real thing.

And the movement towards more sustainable eating habits is not going anywhere, with researchers believing the global meat substitutes market will hit $13.6 billion by 2023.

And there are more small caps breaking into the space.

Hot Money Mondays is an important spanner in every small cap investor's toolbox.

That's because changes in the RSI are often reflective of market reactions to market announcements or changes in earnings forecasts.

This week, High Peak Royalties (ASX:HPR) was the hottest stock despite having no news.

Not surprisingly, Warrego Energy (ASX:WGO) was also running hot as it continued its gas exploration campaign with partner Strike Energy (ASX:STX).

Read all about what other stocks were running hot (and cold) here.

Who doesn't love a good stock tip from a successful mining investor?

This week's drill down into why Tolga Kumova likes Meteoric was no exception.

Of course, it helps that Kumova knows what he's doing. After all he was responsible for taking graphite producer Syrah Resources (ASX:SYR) from a tiddler to an ASX 200 company.

He is also invested in Bellevue Gold (ASX:BGL), which is going great guns at its namesake mine.
Firstly $BGL is incredibly special and feels like the story is just starting to unfold. $MEI has all the hall marks of something special. Novo has scale and this old report has ridiculous sample grades from surface bedrock. IF the grades are real then….https://t.co/GZklWGgijE

— Tolga Kumova (@KumovaTolga) August 22, 2019
You guys seemed very interested in reading about money flowing back to the resources players very soon.
Although right now a lot of the speculative capital is being funnelled into unlisted tech and cannabis, it is looking like the bubble may be about to burst.
Lion Selection Group's Heddley Widdup said a pretty reasonable break from exploration companies by investors could make "the heart grow fonder" .
It's a little tough to wade through the gazillions of earnings releases on the ASX, we know! So that's why we wrapped up the best five for you, and you appreciated it.
Payments solutions provider EML Payments (ASX:EML), fellow tech company Data#3 (ASX:DTL), travel agency group Helloworld Travel (ASX:HLO), mining contractor Mastermyne (ASX:MYE) and iron ore miner Mount Gibson (ASX:MGX) were the top five with good FY19 earnings.
Check out why they were so good for yourself.
Ok so this one is a little out there this week, but it certainly does simplify the whole bond yield curve!
Something about Swedish comedians and inverted nipples… umm OK.
But hey there are some good tips on how to get through these uncertain times, like: "trim the portfolio a bit, have some cash ready for classy equity issues with a coupon and try not to be tempted by the wrong type of hype, and just follow the experienced operators, like Warren Buffet."
Have a good weekend!
Sponsored Articles